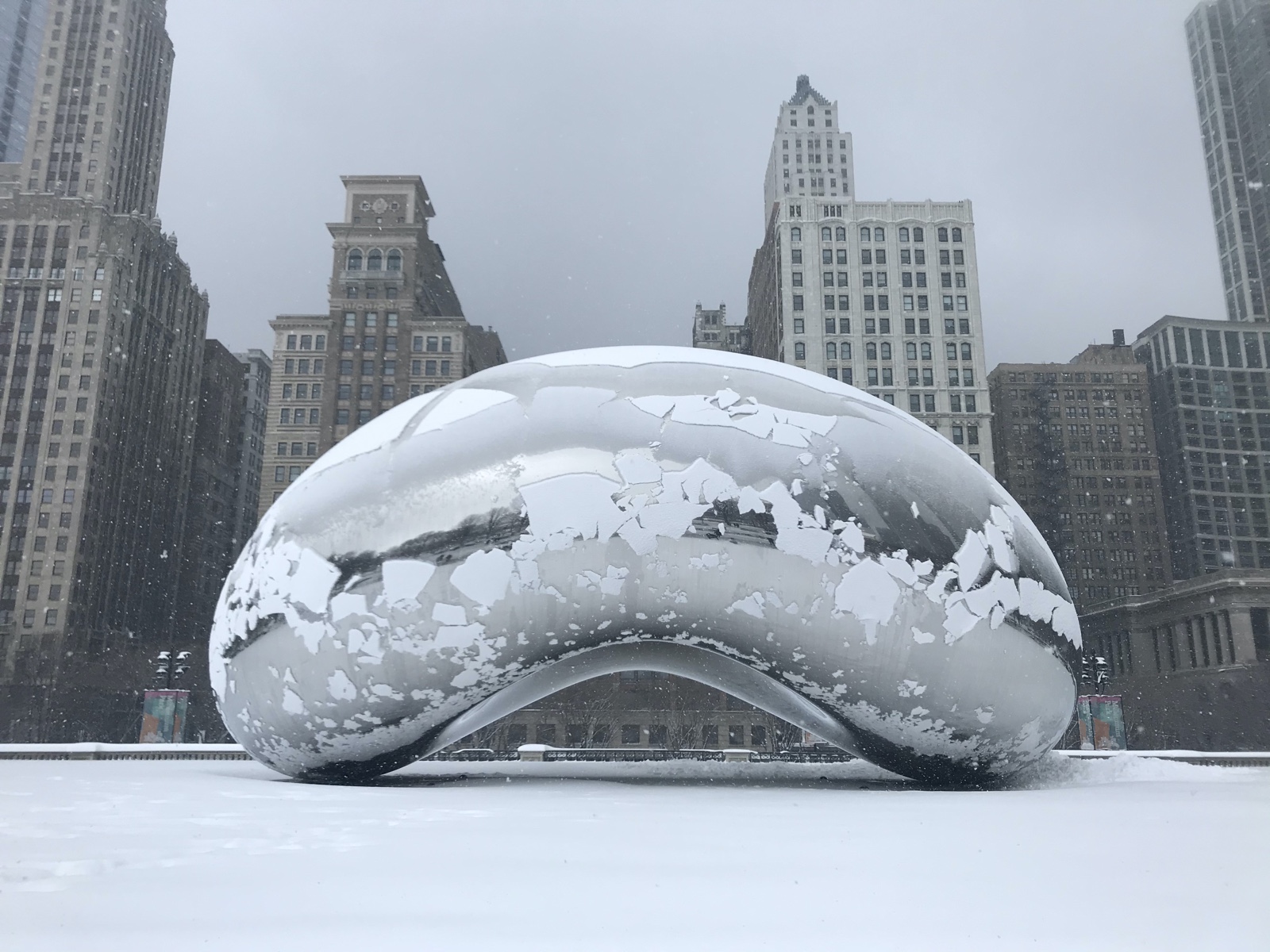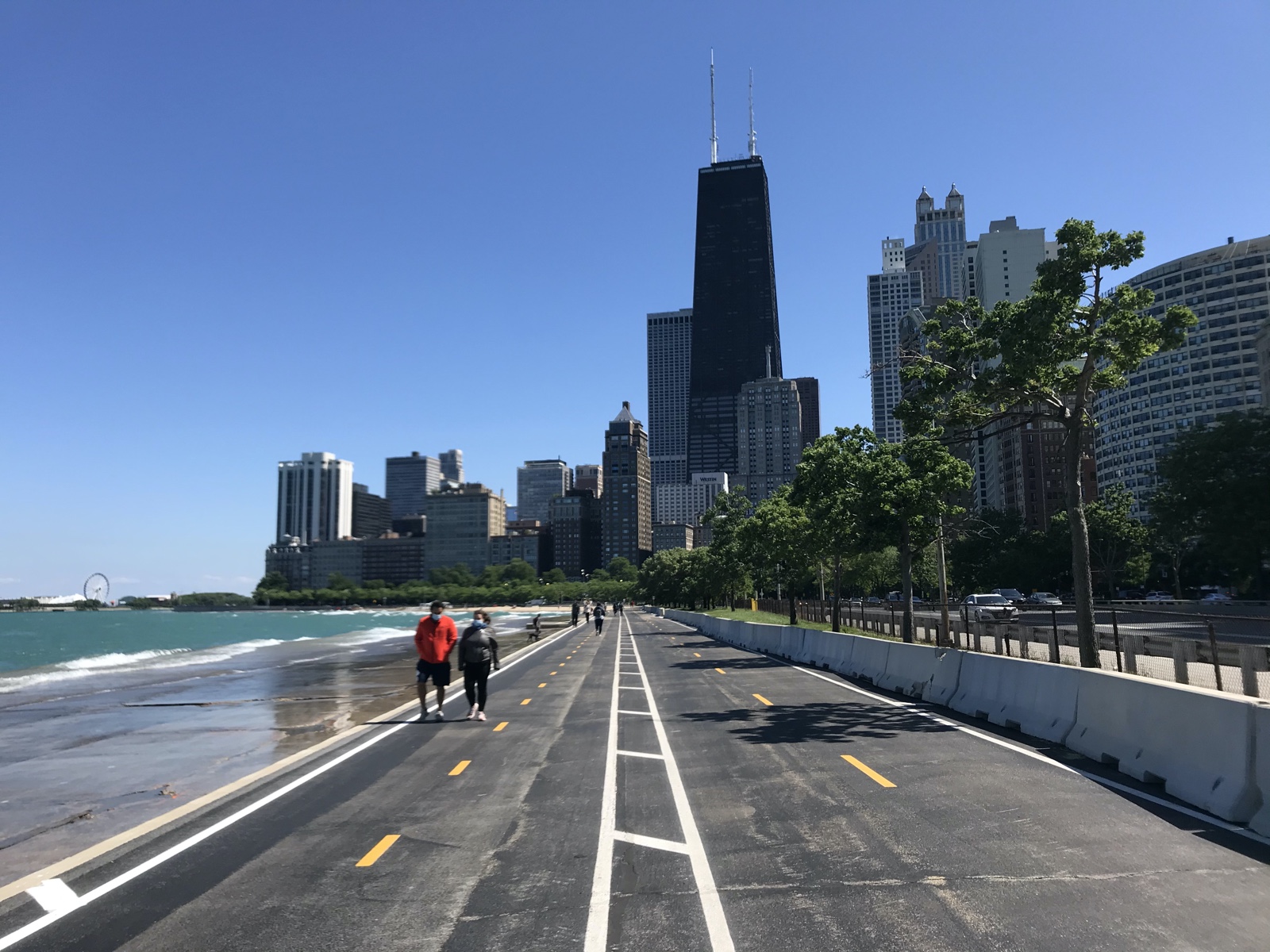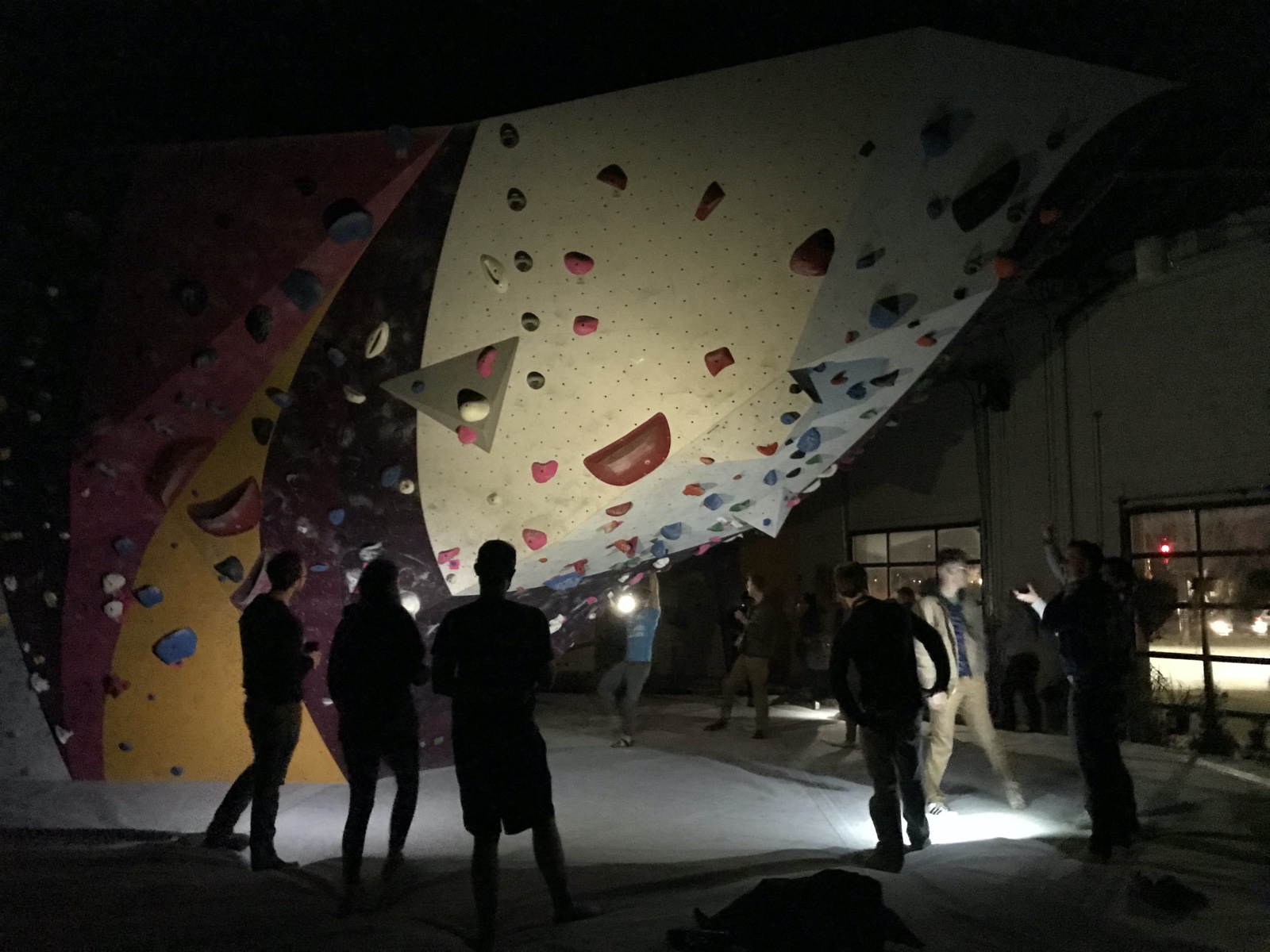 Chicago is beautiful. It was a shock moving here from California. Our first winter here was the polar vortex. We did the boiling water challenge, throwing boiling water into the cold air to see it vaporize instantly. It really does feel like two different cities between winter and summer.
The city is huge! There's so much I haven't done yet. Most of the spots I go to are located somewhere next to a Blue Line station, since that's the line I live next to. I'm looking forward to exploring more of the city, but for now here are my favorite spots.
Climbing, BJJ, Muay Thai, and Lindy Hop
First Ascent — I'm a huge fan of bouldering and First Ascent is a great place to climb. There's four locations in Chicago: Humboldt Park, Block37, Uptown, and Avondale. Twice a year, there's bouldering league. It's a 6-8 week competition between teams. Teams need to come up with their own (punny) name, there are themed weeks with costumes, it's a blast.
Brooklyn Boulders — located in West Loop, Brooklyn Boulders has both roped routes and bouldering. The walls feel like glass though. I can't smear on them at all. I'm a huge fan of their aesthetics though!
Carlson Gracie HQ — the absolute best place to learn BJJ and Muay Thai in Chicago. They're large enough to have separate beginner and advanced classes, so you can get started with the fundamentals in beginner class. Muay Thai classes are right before BJJ, so you can stop in and do both in one evening.
Titan Gym — I took a few Muay Thai classes here too. It's a fun and friendly environment. The teachers are very welcoming. They offer a variety of classes, from Krav Maga to Kali.
Big City Swing — Lindy Hop classes for most weekdays. It's located in a small dance studio right next to the Western station. They have social dance nights once a month.
Coffee Shops, Shows, and Food
Sip of Hope — I've continued my habit of working from coffee shops at least once a week. Sip of Hope is my favorite place to work in Chicago. There's plenty of seating, the Chai Latte is delicious, and their profits go towards a good cause.
Cafe Mustache — half coffee shop, half bar, depending on what time you arrive. I'm a big fan of their breakfast bagel. I also like the old-school records vibe. Plus when you're done here, you can just head down Milwaukee Ave to the next coffee shop.
Colectivo Coffee — there are several locations, but the one I usually went to was right next to Cafe Mustache. I'm a big fan of their Matcha Latte. There's plenty of bar seating. It's right next to the California Blue Line station.
Wormhole Coffee — located in Wicker Park, walking into this coffee shop is like walking back in time. The room is filled with memorabilia from 80s and 90s pop culture.
Oromo Cafe — there are two locations, Bucktown and Lincoln Square. The Turkish pastries are delicious. They have a big selection of coffees and lattes, from Turkish coffee to a Horchata Latte.
Sawada Coffee — the absolute best place to get a Matcha Latte in Chicago. Also one of my favorite spots to work in. It shares a space with Green Street Meats, where you can have BBQ in a barn.
Cafe Integral — if I had a house with a study, Cafe Integral is what I'd want it to look like. In River North, this coffee shops is in a hotel. It's located right off of Michigan Ave.
Second City — We take all our friends visiting Chicago to the Second City. It's my favorite comedy club. They're famous for their improv and sketch comedy.
Green Mill — live jazz in Uptown, from big names to local bands. This was Al Capone's favorite lounge in Chicago. He had a booth reserved specifically for him. Also right next to First Ascent Uptown.
Small Cheval — both Small Cheval and Au Cheval have my favorite burgers (of all time). Au Cheval in West Loop has a fine dining experience and usually comes with a long line. Small Cheval has a more casual experience, but the burger is just as delicious.
Outdoors
Lakefront Trail — the most scenic trail I've ever been on. Biking the Lakefront Trail is our favorite summer activity. You can rent bikes on the trail, or rent it from a nearby Divvy station. Just a warning, those Divvy bikes are a little bit heavier (they're designed to survive Chicago winters). There are dozens of stops along the trail, where you can enjoy lunch and enjoy the view.
Riverwalk — downtown Chicago is gorgeous. A huge part of that is the Chicago River. When it's not winter, walking along the river is a relaxing experience. There's also Art on the Mart during summer nights. During summers, be sure to try the kayaking.
Millennium Park — Chicago really likes its outdoor festivals and most of them are at Millennium Park. Even if there's not a festival, it's fun to just grab a coffee and walk around the downtown park.
Lincoln Park — it's a huge park next to the Lake, with a great view of the skyline. It's also where the free Lincoln Park Zoo is.
South Lagoon — We went stand-up paddle boarding here twice. When I first arrived, I didn't think much of it. We launched off from an area filled with boats. But after paddling under a bridge, going further down the lagoon, you'll get one of the best views of the Chicago skyline in the entire city.