Road trip! I took a week off work to drive around California, Nevada, and Utah with three friends. We all met at the climbing gym and were excited to do some climbing on this trip.
I flew into San Francisco and went to my college friends' wedding. We started our road trip that same night. Seriously, we hopped into a car headed to Bishop in wedding attire. This was also the same night as the Game of Thrones series finale, so we watched that in the back seat.
Bishop
We got to Bishop around 3 or 4am. It was 30 degrees cold, we were tired, but we had to setup our tents still. It was tough to do in the dark, but after ~10 minutes or so the tents were up and I was off to sleep. Except it was incredibly windy the entire night, I thought there was a bear attacking the tent. Or my friends were messing with me by hitting the tent. Could have been either one.

Bishop had hundreds of boulders scattered across the desert. The granite rocks were rough on our fingers. Crimps felt like sharp glass edges. We mostly stayed around Happy Boulders and Birthday Boulders. It was tough but fun.
Zion
Leaving Bishop, it was a 7 hour drive to Springdale, Utah. We spent our first day just scouting the area, planning on how we would spend the next few days in Zion and the surrounding parks.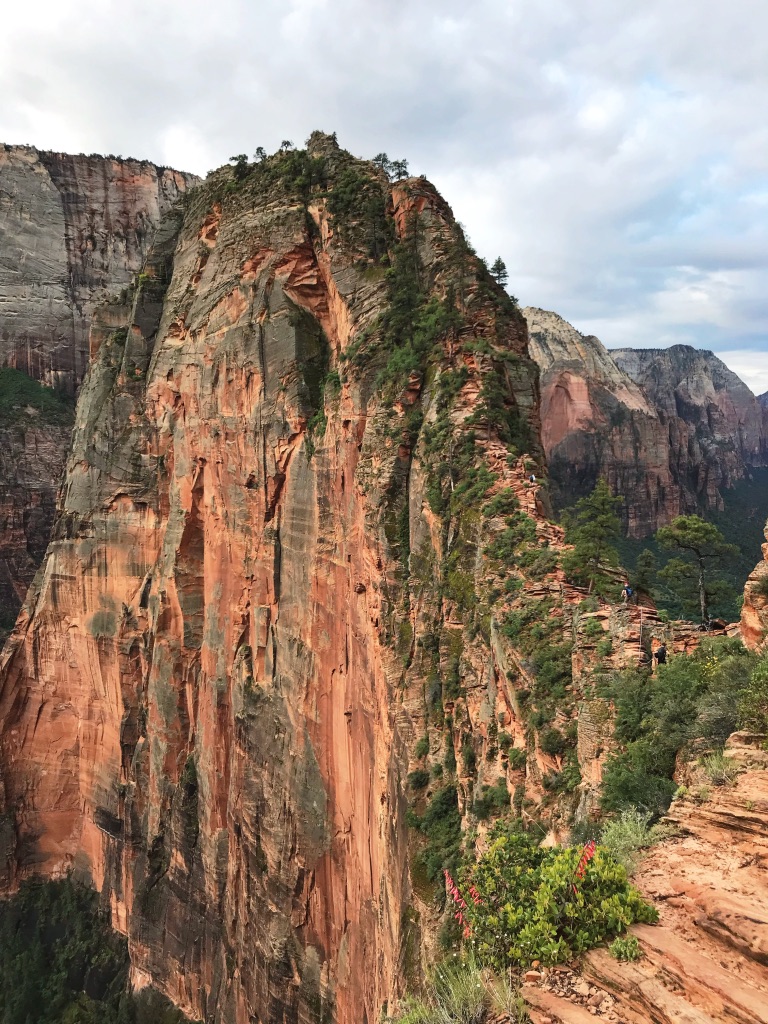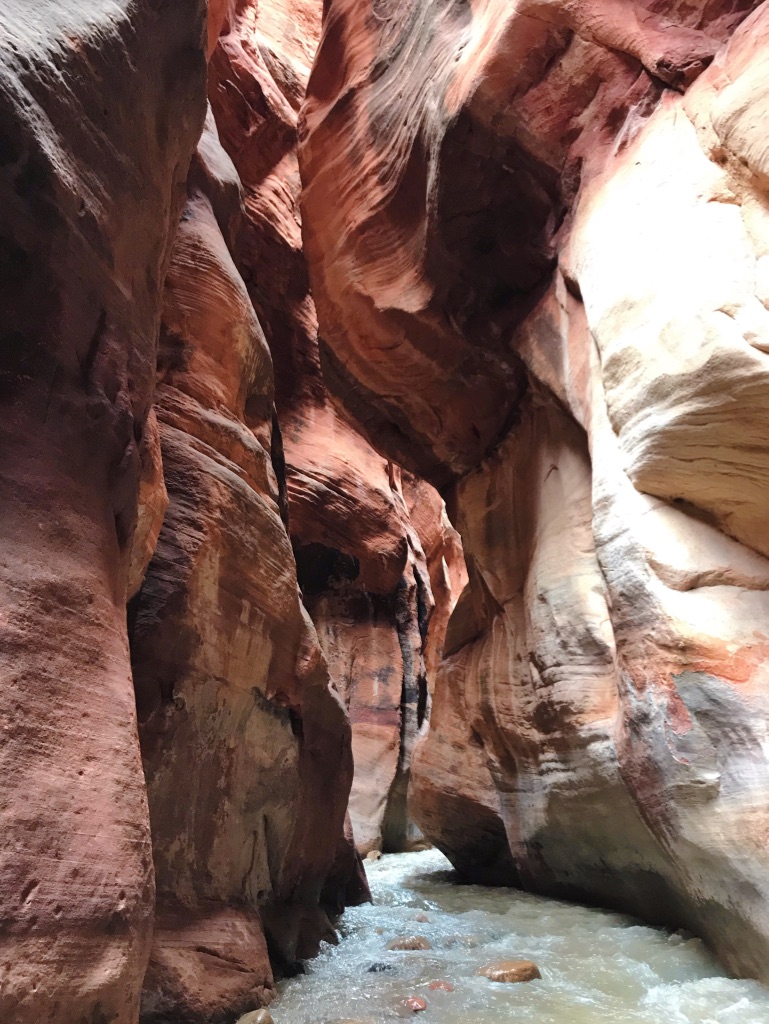 We ended up splitting our time in a few areas:
Angels Landing — the hike itself was only about 5 miles. There was a steep, scrambly area with chains that scared me a bit. There was a crowd of hikers, so it was tough sharing the same space near the top. A trail runner ran downhill, which amazed me. The view from the peak was amazing. The valley floor was covered with green vegetation.
Kanarra Creek — the Narrows were flooded, so we picked another slot canyon to hike. We did this one immediately after descending Angels Landing. It was 6 miles total, but felt more like twice the length! This was my first water hike and I never realized how much slower it takes hiking through a running river. At the end was a gorgeous waterfall running over an old ladder that we had to climb. I didn't expect it, but this was probably my favorite part of the trip. I'll need to look up more slot canyons to hike.
Moe's Valley — we came here twice. The first time was for night climbing, which was visually tough but the cold air felt relaxing. The sandstone felt so much smoother on our skin than Bishop's granite. The grading was nicer too, we could actually send problems here!
Bryce Canyon — a short drive away from Zion, we saw Thor's hammer here and the rest of the amphitheater. We came near sunset, so we could stargaze. Bryce Canyon is a certified international dark sky park.
Red Rocks
On our way back to San Francisco, we stopped by the Red Rocks in Las Vegas. These boulders were made of Aztec Sandstone and were also nice on our skin.
We mostly stuck around the Monkey Bar Boulder. I completely forgot this was where Plumber's Crack was, so we didn't check it out. But that's just a good excuse to come back!
From Red Rocks, we drove to San Luis Obispo where we camped out for the night before returning to San Francisco.